How we used growth hacking on Reddit and got 4000+ new visitors in one day
Published 2022/08/3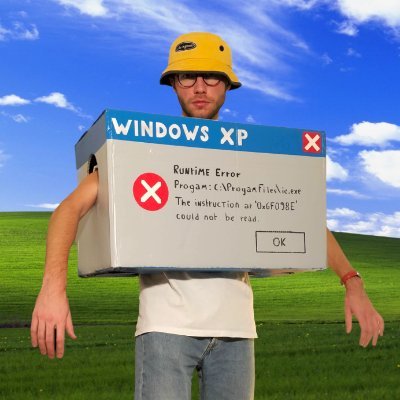 Théo Champion
Reddit is home to more than 50 million DAUs who discuss a variety of topics across its more than 100,000 communities. As a founder looking to promote your new product, Reddit is a dreamland. But Reddit is also known for being strict — one wrong move can result in your content being downvoted or even removed by the moderators.
It takes real finesse to promote something effectively on Reddit, you have to play your cards right.
Having released the beta of Chunk a few days prior, we wanted to showcase it to the Internet to gather the maximum amount of feedback. We knew that Reddit was the place to do that, but also that just slapping that on Reddit will most definetly result in being flagged as auto-promo and removed.
So, we thought of a plan: Could we create something interesting and entertaining for Reddit, but also somehow link it to our product?
After tinkering with a few ideas, we settled on this one: Create a bot, that will use AI to reply sarcastically to every comment made on a given Reddit post, post about it on Reddit and have it run on the post about itself (much meta).
The plot was: We created this bot on Chunk and we shared the link to this Chunk in the Reddit post. That way people could see the source code for the bot, see it run in real-time all while learning about our product. Bingo.
We chose to post it in the /r/internetIsBeautiful subreddit as it is both massive (16M+ members) and the perfect audience for those kind of musing internet experience. It is also known to be the home of a lot of developers and tech enthusiast, the perfect target for Chunk.
At start, it was slow. A few people commented out of curiosity and got replies from the bot.
But then, the increasing number of comments quickly shot the post up and by the end of the day, it was sitting at the top of /r/internetIsBeautiful's frontpage. Comments flooded by dozens every minutes eventually passing 1000, then 2000 a few hours later.
By the end of the next day, the post was viewed over 320k+ times, had 2.2k comments and 480 upvotes!
Here's the link to the post on Reddit: https://www.reddit.com/r/InternetIsBeautiful/comments/wcw22h/i_made_a_bot_that_uses_ai_to_reply_sarcastically
And of course, since the post was linking to our site, we saw a huge bumps in our analytics for that day:
Over 4000+ new visitor and 5000+ page views in one day. Not bad!
If you are interested in harnessing the power of code and automation to promote your product online, you might be interested in using Chunk.
Here are a few example Chunks to get you started: https://chunk.run/explore